During the official opening of the Post-competition exhibition of the Horbowy International Glass Competition, the organizers, under the Honorary Patronage of the Marshall of the Lower Silesia Region and in the presence of the Jury: Mykhaylo Bokotey, Patrik Illo, Mariusz Łabiński, Edyta Patro, Oldřich Plíva, Benjamin Wright and Igor Wójcik, presented awards in the first Competition.
Let's meet the Laureates!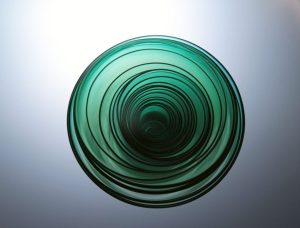 Lower Silesian Main Prize – 25 000 PLN
Torsten Roetzsch (DE) for composition Persevere.
The work awarded for the perfect use of the optical properties of glass with simple resources. By multiplying and juxtaposing cylindrical forms into a single unit and achieving the effect of a spectacular sculpture.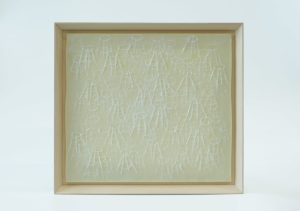 The Award of the Culture and Art Centre in Wrocław – Participation in the E-Glass Festival, PL. Workshops and symposium
Su-Yeon Kim (KR) for composition Forest of the Stools: White 07.
The work awarded for innovative technological solutions. Innovative combination of torch and kiln glass techniques, and perfection of execution of a unique spatial glass image.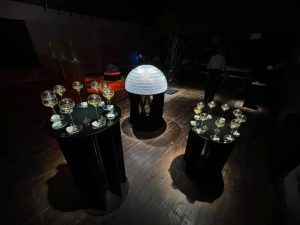 The Award from the Rector of the Eugeniusz Geppert Academy of Art and Design in Wrocław – Provision of a minimum two-week residency at Pilchuck Glass School, US.
Emilia Marcjasz (PL) for composition Served.
The work was awarded for its subversive and humorous portrayal of utility glass by denying the utility of forms and perfect use of torch technique in creating a monumental sculpture.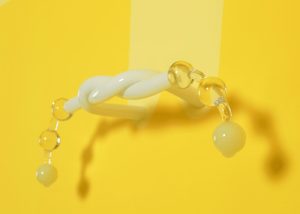 The Award of the Karkonosze Museum in Jelenia Góra – Workshops at the Glass Laboratory in Jelenia Góra, PL
Brianna Gluszak (US) for composition A look that got stuck and can't find it's way home.
The work awarded for non-technological use of the medium of glass as a communicator of important aspects of social life. Masterfully mastered glass workshop becomes a carrier of personal emotions and social considerations.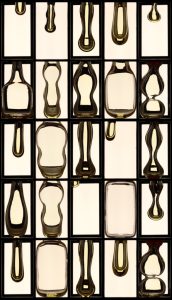 The Award of the Museum of Glass in Lviv – Participation in the International Symposium of Blown Glass in Lviv, UA
Dan Mirer (US) for composititon AR blow.
The work was awarded for the original transmission of the process of metallurgical glass formation by means of a composition of images in the video technique. Showing the changing physical properties of glass – in the form of a moving glass mosaic.
We would like to thank all participants and guests of today's important glass art event! Special thanks go to Mrs Krystyna Horbowy for her presence and support in realising the idea of the Competition.